Saturday, July 15, 2017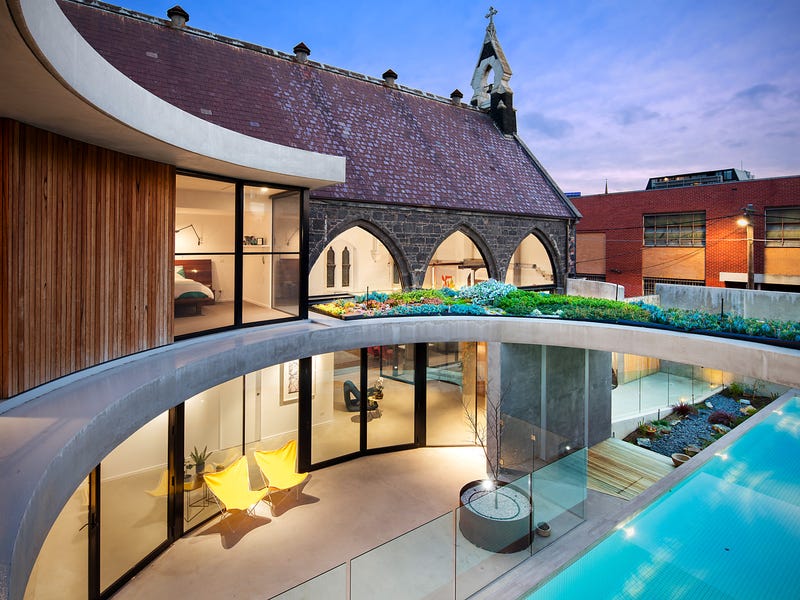 The old Russian Orthodox Cathedral in Melbourne is for sale again. First it was lent by ROCOR(MP) to the use of the New Calendar parish of the MP. It was later sold, the buyers remodelled, and now it is advertised as a 'great party house'.
The cathedral that was:
Being listed as a heritage building, the architects are not allowed to change the basic structure of the building. The old Altar area appears to have been removed.
The ROCOR(MP) parish has moved to their new Pokrov cathedral: